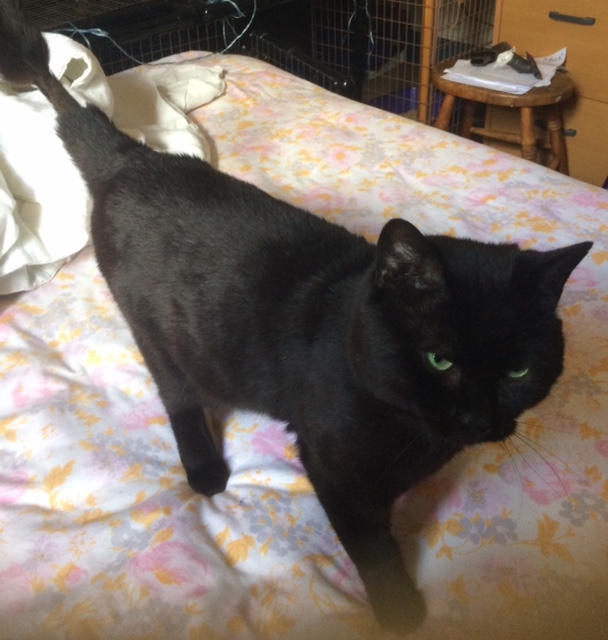 In need of a home
Smokey is a male about 3 years old. He came to us after a call from a housing estate to say he had a bad leg and appeared to be in pain and she thought it was his hip that was the problem by the way he was walking. She said he had been around the estate for over a year and believed someone had left him behind.
When we took him to the vet they found him to have a badly fractured pelvis. The vet said he would not need surgery but needed restricted movement to allow it to heal naturally with rest.
He has had three weeks cage rest at the vet and has had six weeks in a larger penned enclosure where he was not allowed to jump up onto anything but have gentle exercise with a fosterer. After six weeks he went back to the vet for another x-ray to check how he was healing. The vet said he is doing really well and can extend his exercise but still not allow him to run and leap around. After that six weeks he will be able to go back to normal cat behavior.
Smokey in all this time has been an extremely good patient. He loves attention and loves to be combed everyday and enjoys his food. He is a lovely calm, affectionate and confident cat and we are sure he would make a good family pet.
Smokey will need a garden so that he can enjoy his new found freedom after his long convalescence with us. His tail fur still needs to grow back where he had his tail was shaved for his morphine patch when he first came in, it is growing but very slowly as you can see from his photo.