Become an Animal Field Worker
We are always looking for animal fieldworkers to help. This is an incredibly important part of our work.  Our fieldworkers are dedicated people who work directly with distressed animals or those that have been abandoned or unwanted.  Some or all aspects may appeal to you. Hours vary and a car is required.
Animal field-working also includes:
Home visits to prospective new owner's.  Prospective homes are given a home visit by someone within the organisation. This is most important, to get a feel of the person/family who want to adopt, to make sure that the area and garden are safe, and to offer advice and explain what it means to take on a rescue cat.  Not all rescue cats will settle in straight away.  They may want to hide for a while, they may be very nervous of you in the beginning, so do not expect too much from your rescue cat, as you may not see it for the first few days or even two weeks.  This needs to be passed on to the new owners so that they understand what they are really taking on, as rescue cats have normally had a rough time and take time to adjust in a home environment again.  Home visits also help us find the right pet for you.
Trapping very timid feral cats and kittens.
Trapping is used when the cat appears unfriendly or very timid and full training can be given.  Big tom cats can behave like ferals but you will not know if they are until they been assessed.  Mum cats and kittens are also trapped.  The mum cat is very protective of her young so she may behave in an unfriendly manner, so using the trap is much easier when dealing with her and her kittens.
Transport – daytime, evenings or weekends
A lot of time is spent going to and from the vet.  Cats that have been trapped, follow up visits after neutering and 2nd vaccinations when due, foster cats check ups and cats that may need to see a vet through illness.
We also need help to transport goods to and from our shop and to our storage unit and to make collections of donated goods. 
All this needs to be done by volunteers.
Volunteering in our Charity shop – North London based only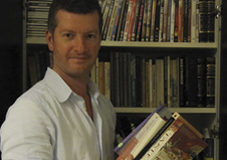 If you have a few spare hours each week or month you may wish to get involved as a shop volunteer.
Charity shop
Our charity shop, based at 48 High Road, East Finchley,  London  N2 9PJ  always needs volunteers to help in all areas of shop work.  You would be joining a nice friendly group of people who are always ready to welcome new volunteers to join the dedicated team of workers, to help in raising the funds towards the costs involved in the rescue of stray cats.
If you would be interested in joining our happy band please call our shop leaving your details on 020 8444 6290 and someone will phone you back, or feel free to pop along, come and see us and the charity shop that you may want to work in.
All of our volunteers are unpaid and offer their time to help support the work that we do.