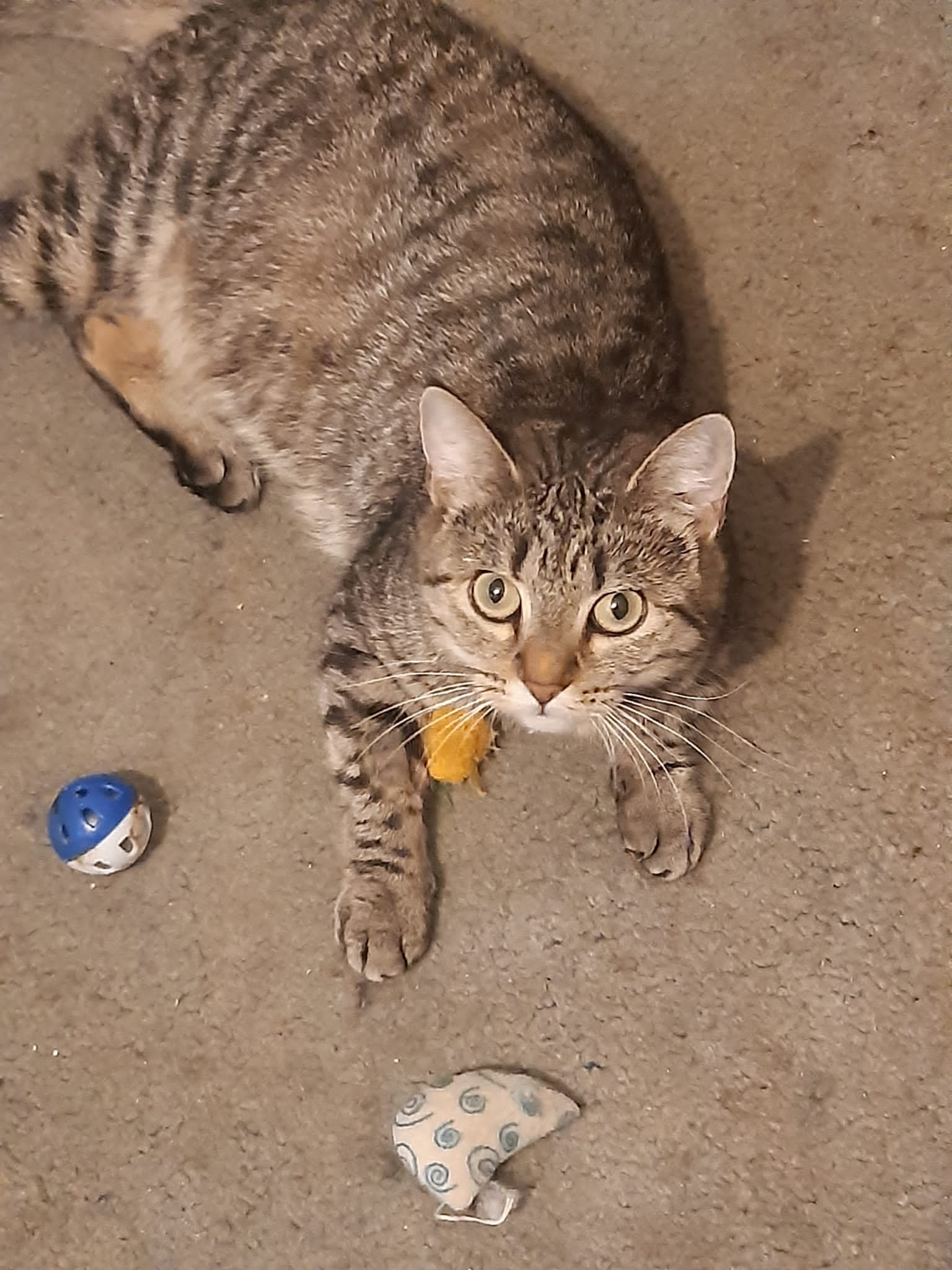 In need of a home
Gracie is one of our young mum cats who did a great job of rearing her babies and now deserves a nice home of her own. She is around 3 -4 years old.
She is lovely and friendly once she gets to know you and loves other cats. She likes to play with her toys and seems happy indoors although it would be nice if she had a nice quiet garden to go into.
Gracie is nervous of new people and situations but is very loving once she gets to know you and would probably be best with a couple or family with older children only.