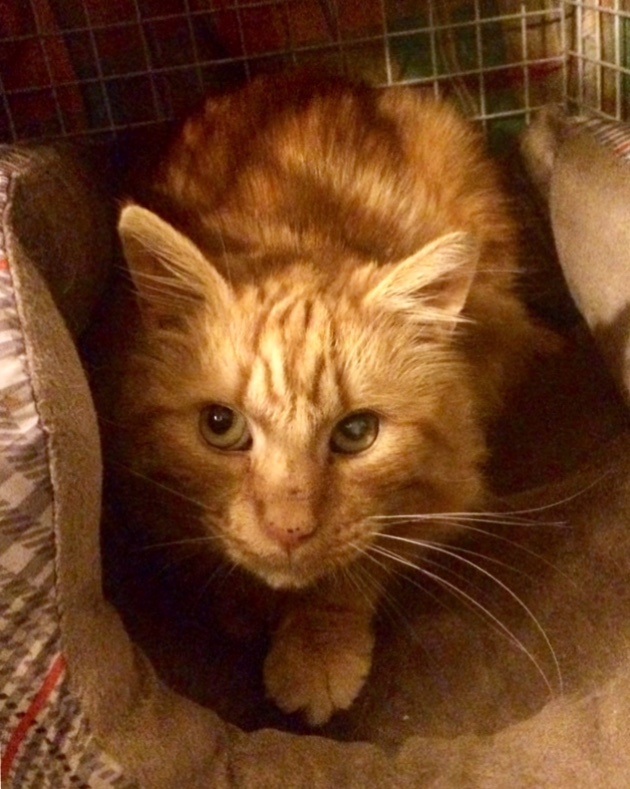 In need of a home
Donald is about four years old. Semi long haired ginger boy who has a white mark in his left eye that the vet says is an old injury as a reminder of his difficult start in life. It doesn't seem to bother him.
Still very shy so will need someone who understands that he will take a bit of time and effort to help settle him in. Not suitable for young children but would probably be ok with teenagers.
Would like a garden to do cat things.