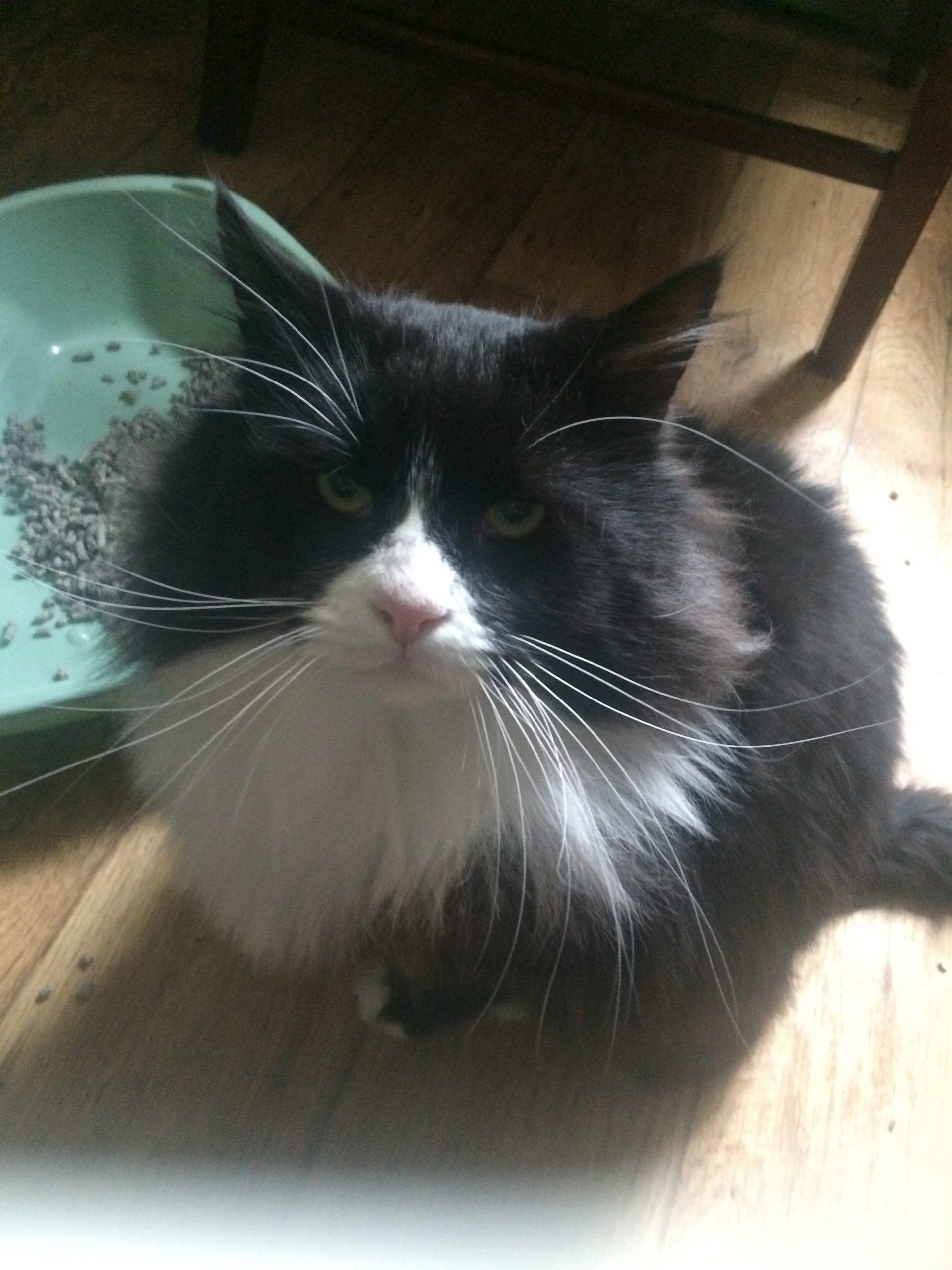 In need of a home
Titch is about four years old. He's a large (no kidding) fluffy cat, friendly and loves attention.
He was very matted when we picked him up so he will need to be groomed on a regular basis where he really enjoys his daily brush.
He is very confident now and loves attention where he is first in the que for any strokes and food!
Yes Food, he loves food, so can appear greedy. His weight will have to be watched and he is a little overweight being in foster care so the sooner he is able to run around more freely and have garden access he should trim down a bit, as his long fur makes him appear a bit wider (ha ha) than he really is.
Would make a nice family pet for someone with time to play and groom him with garden access.
Like all rescue cats will need time to settle in but can easily be bribed with food!