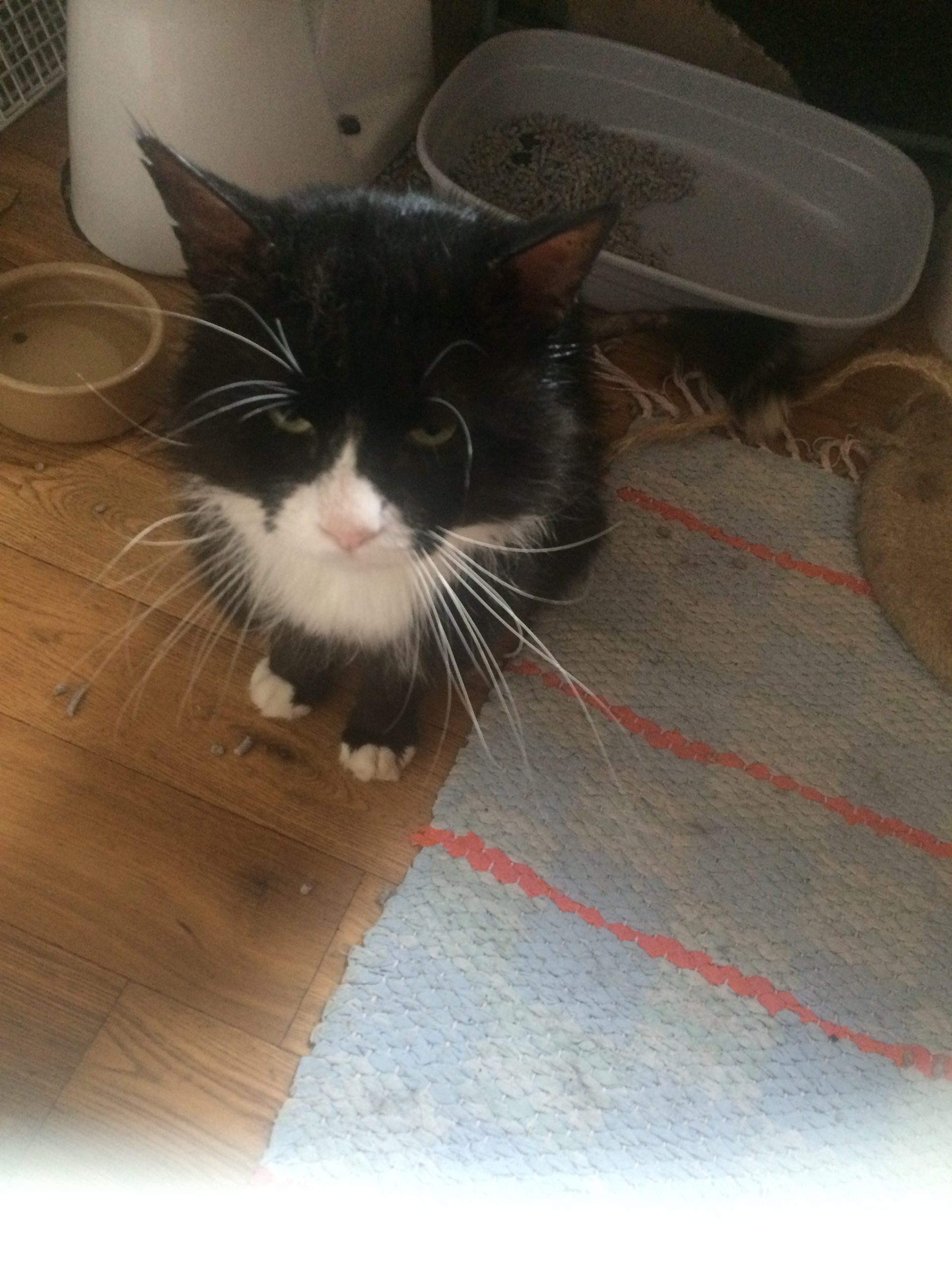 In need of a home
Titch is about four years old. He's a fairly big cat, friendly, if a little shy.
He was very matted when we picked him up so has had a lot of fur removed. See other photo of him of his tail like a feather duster.
Would make a nice pet for someone with a little patience in the beginning to allow his full personality to come out.