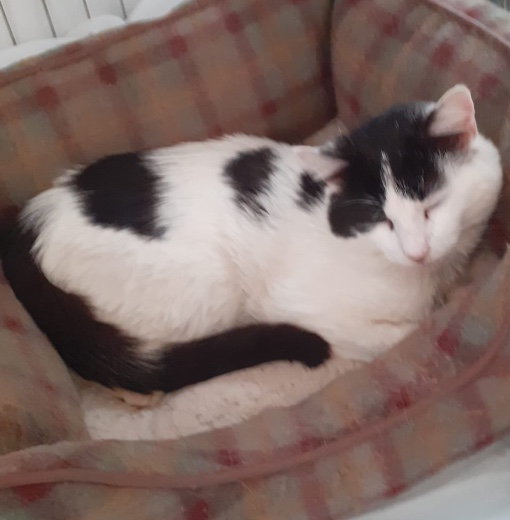 FIV+ In need of a home
Spot was a stray that turned up outside her front door in a poor state. After going to the vet he tested FIV positive so we are looking for an indoor home for this lovely boy.
Susan has had him for over a year now in a spare room as she has her own cats so he is quite lonely and because during the virus she was not able to do home checks as she wants to meet the adoptive parents for this very special boy.
He is on long term medication. a mild steroid to keep his gums from flaring up which often happens with the FIV virus and this would need to continue so a vet trip every three months would be needed.
He is very friendly, loves attention and would get on with another cat but not necessary, so can be adopted as a single cat.