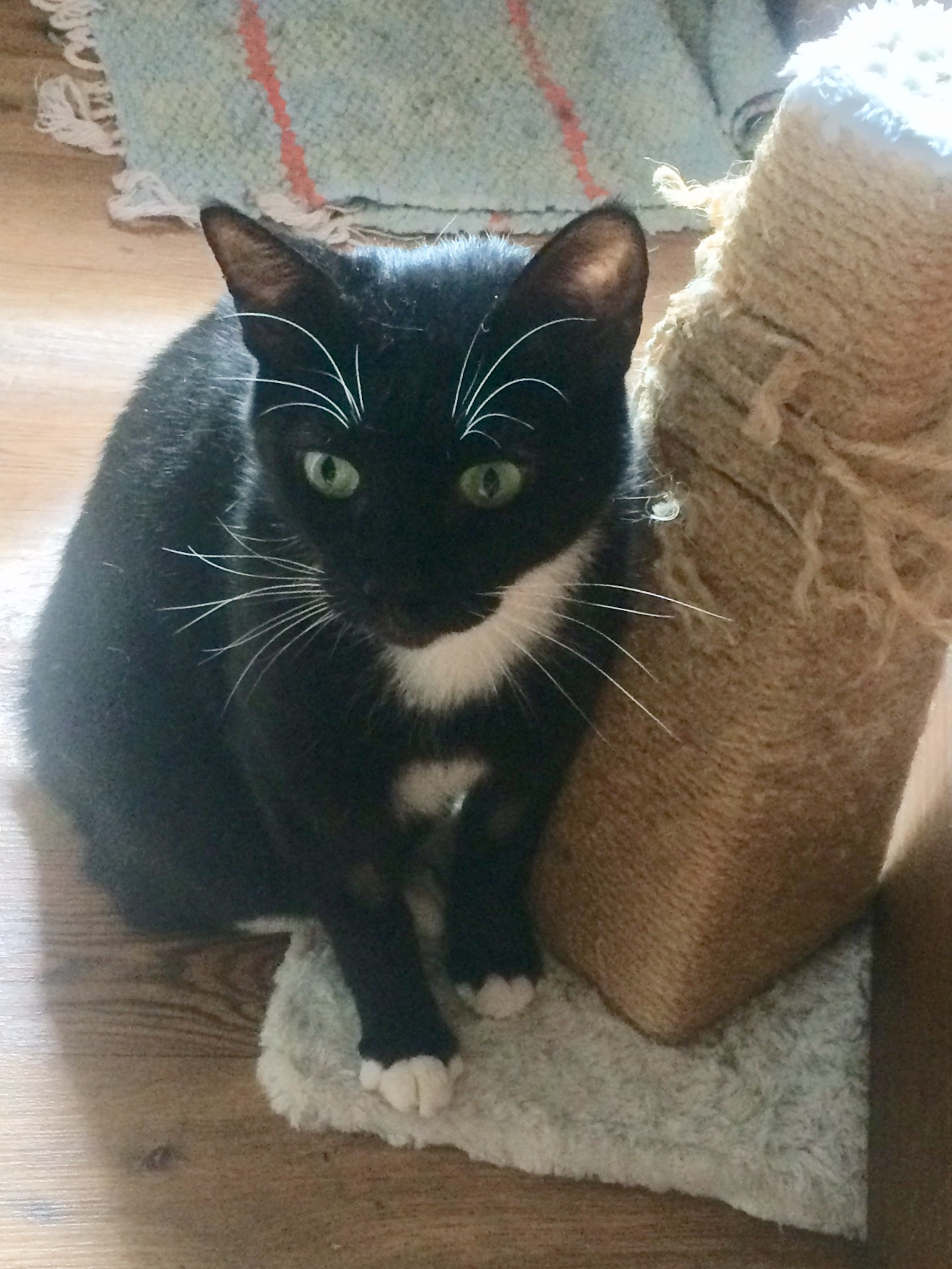 Reserved
Sox is a 6 year old black and white male cat.
He was abandoned by his previous owner who just moved out and left him behind. Neighbours were feeding him but he developed a severe flea allergy and lost most of his fur on his back. His coat has grown back nicely and his coat is now very shiny and sleak.
Sox is surprisingly very friendly after being left behind and loves attention and rolls over for tummy rubs to get your attention. His favourite thing he likes the most is to scratch on his scratching post and is always hanging off it, a great bonus we think.