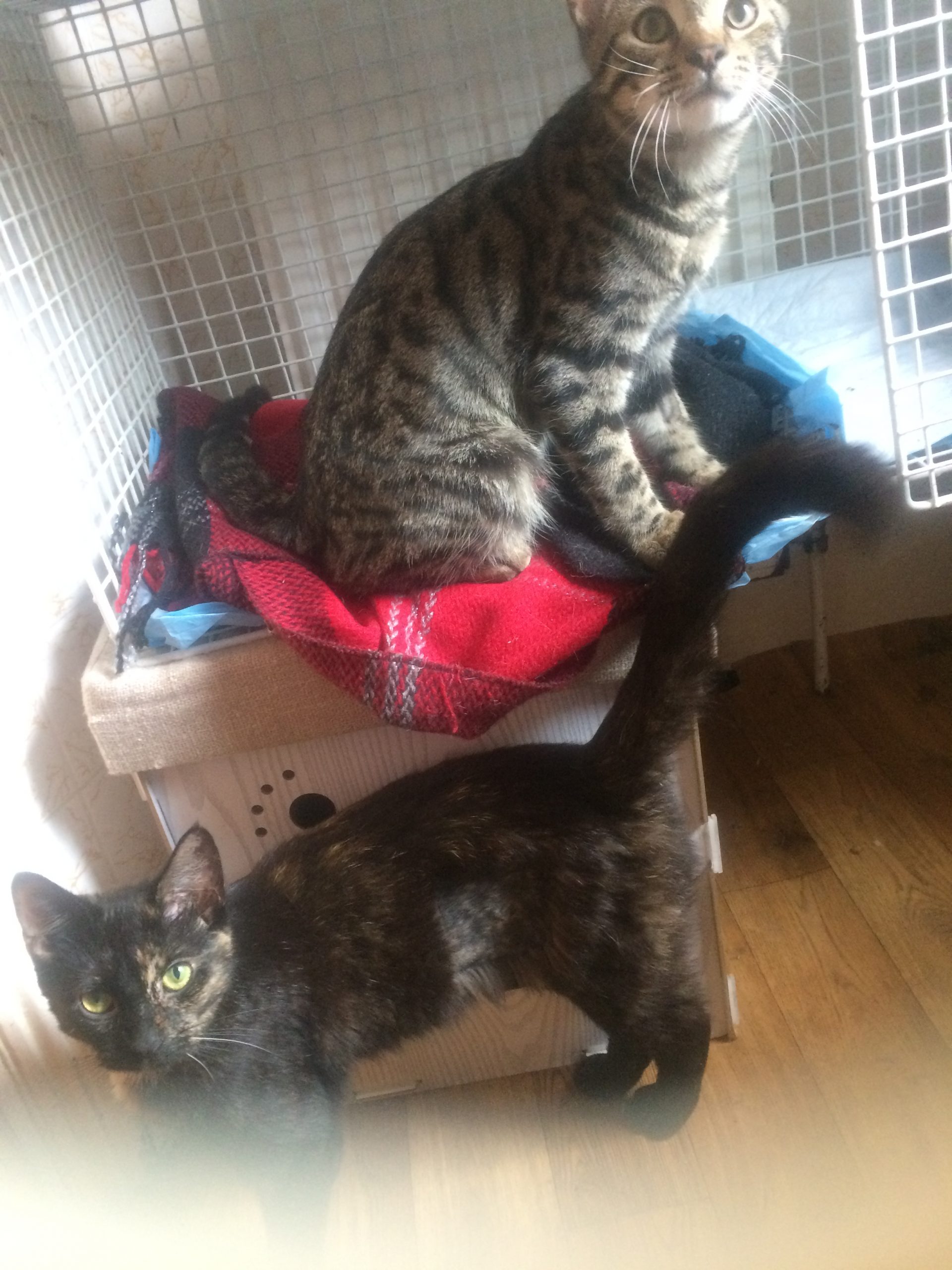 In need of a home with garden
These two young cats are about 7 months old. They get on very well so a home together is what we are looking for.
Full of fun and mischief they would be great fun in a family environment with a garden.
The tabby is the boy Pip and the dark torty the female Cassie.