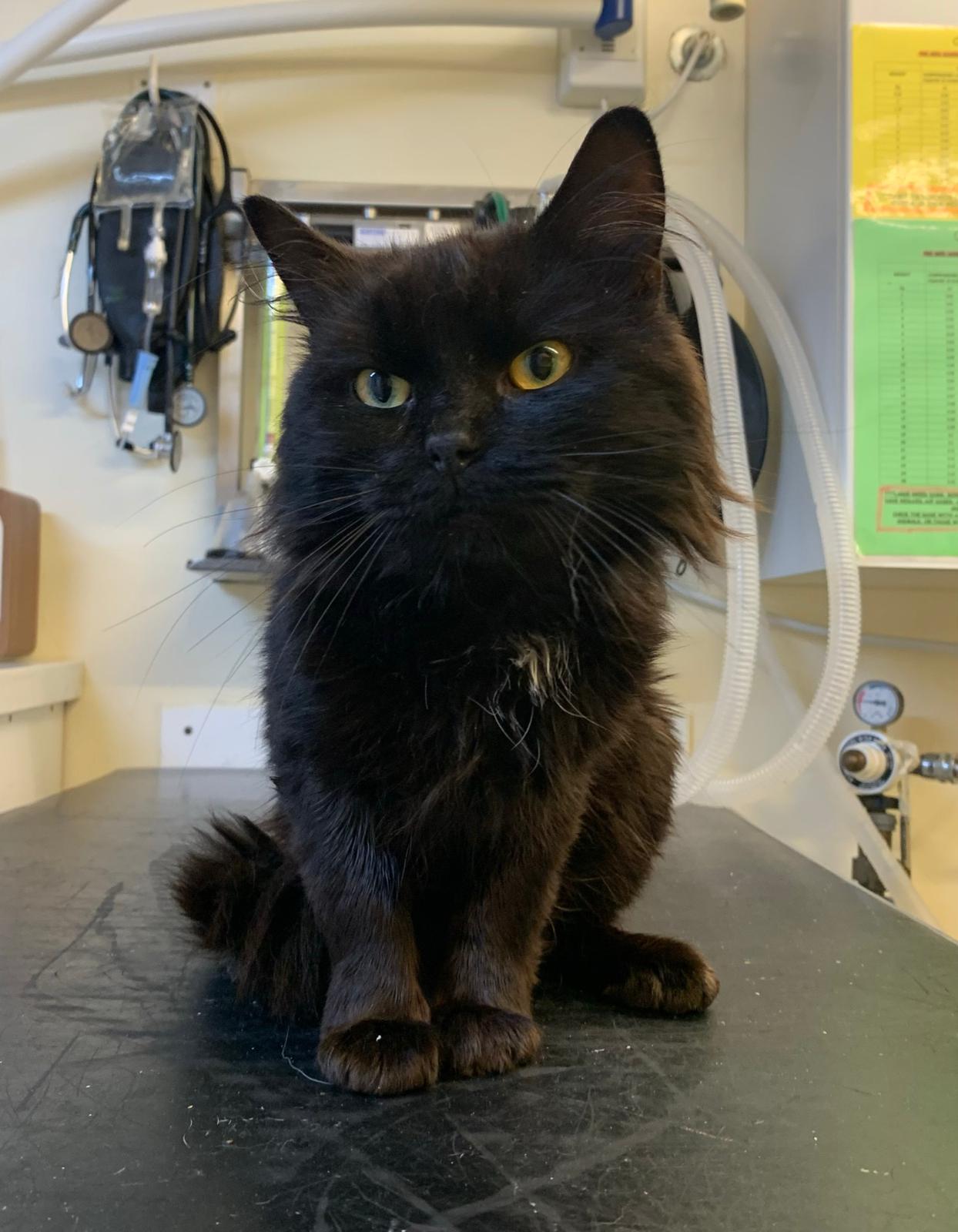 In need of a home
Raine who is about four years old is mostly black with a dash of white on his chest. He is an affectionate cat who loves attention but will let you know when he's had enough.
A home with experienced, understanding cat owners, who will be aware that he would need time to settle in, would be ideal for this rather scruffy, (at the moment,) but lovely boy but not suitable with children.
A nice garden to run, play and chase to do all the usual cat things that cats get up to would be perfect for this lad about town.