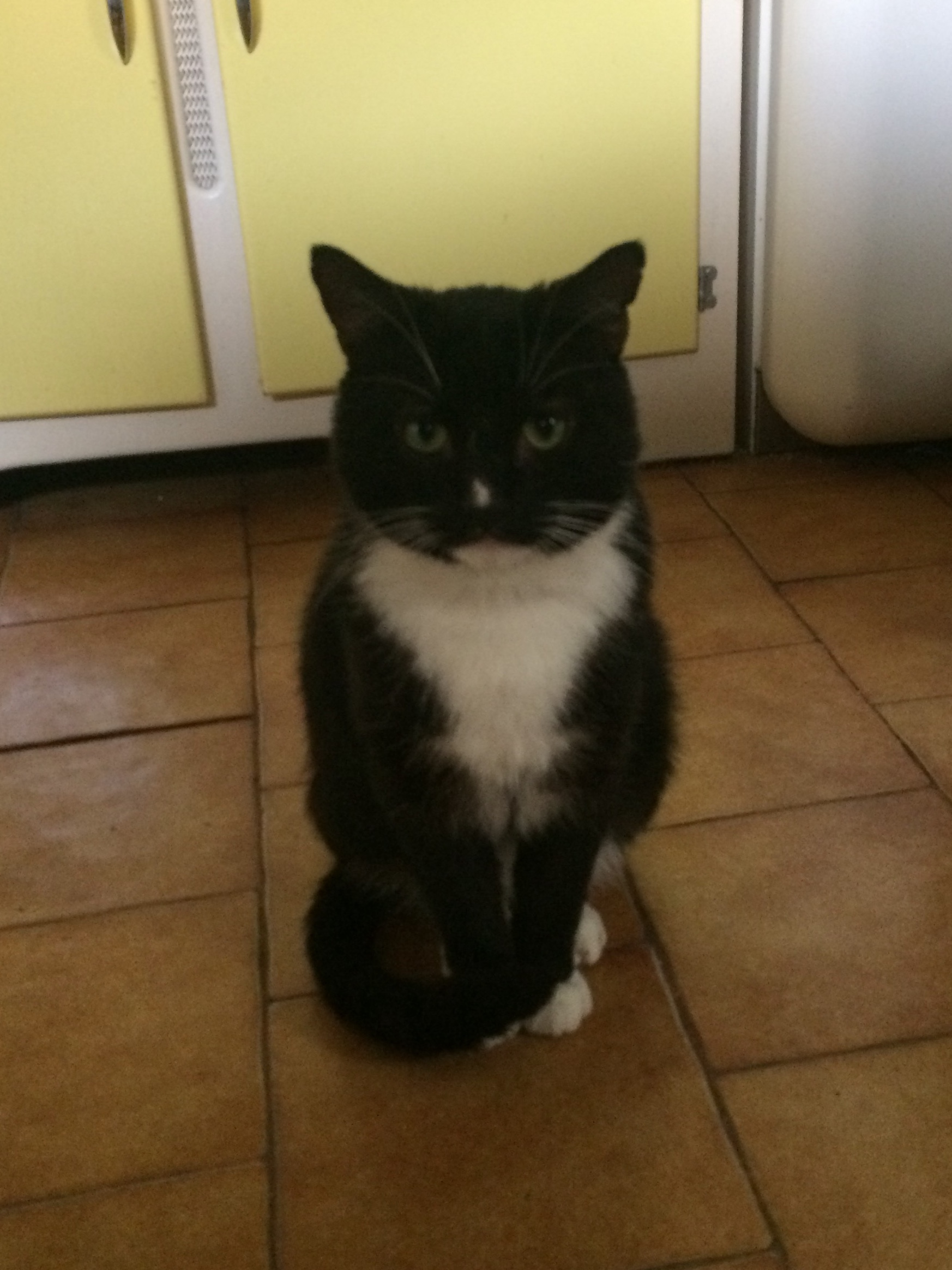 Reserved
Newby got his name as the new boy in. He is a smart looking black and white cat around 18 months old.
He's had a slow start as he was not very friendly at first and we thought is he ever going to get any better. Other cats in the foster home used to go up to his pen as if to say what's all the fuss about, you don't know how lucky you are!
Whatever they chatted about it finally got through to this little lad and he is now a happy cheeky chappie who likes a nice stroke and ears scratched.
He is playful and is learning to sit on your lap and is getting better every day.
A home of his own would be ideal so he can get lots of love and attention of which has been lacking in his short life so far.