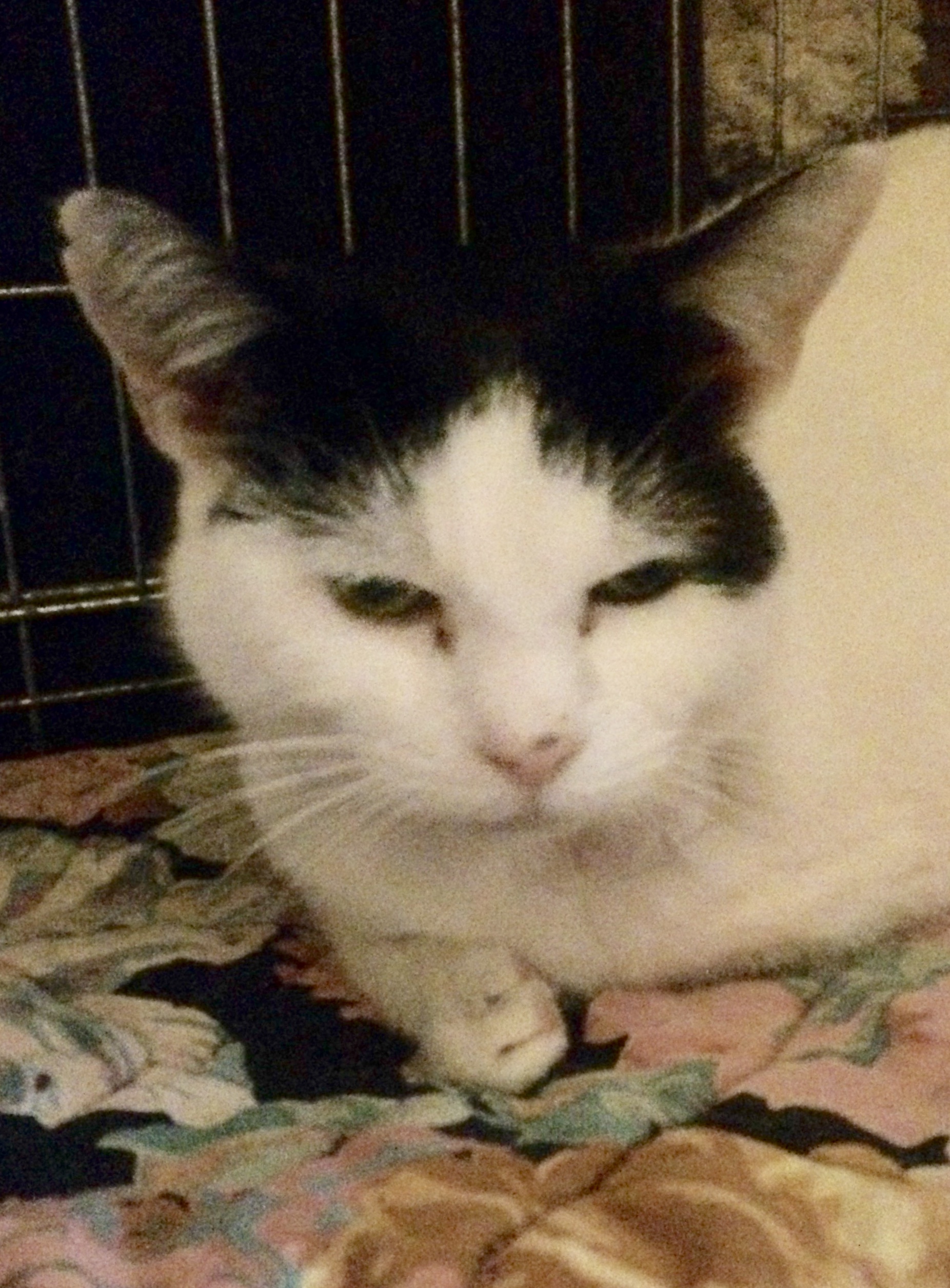 In need of a home
Jack is a friendly quiet gentle cat who likes a stroke and and a head rub. He does not sit on your lap but happy to sit beside you.
He is about 5 – 6 years of age. He has been in a home but his owner has gone into residential so he has come back to us so we can find him a new one.
We are looking for a home with no children as he is not used to them but he will need a garden as he enjoyed going out.