Egg – or Eggy to his foster mum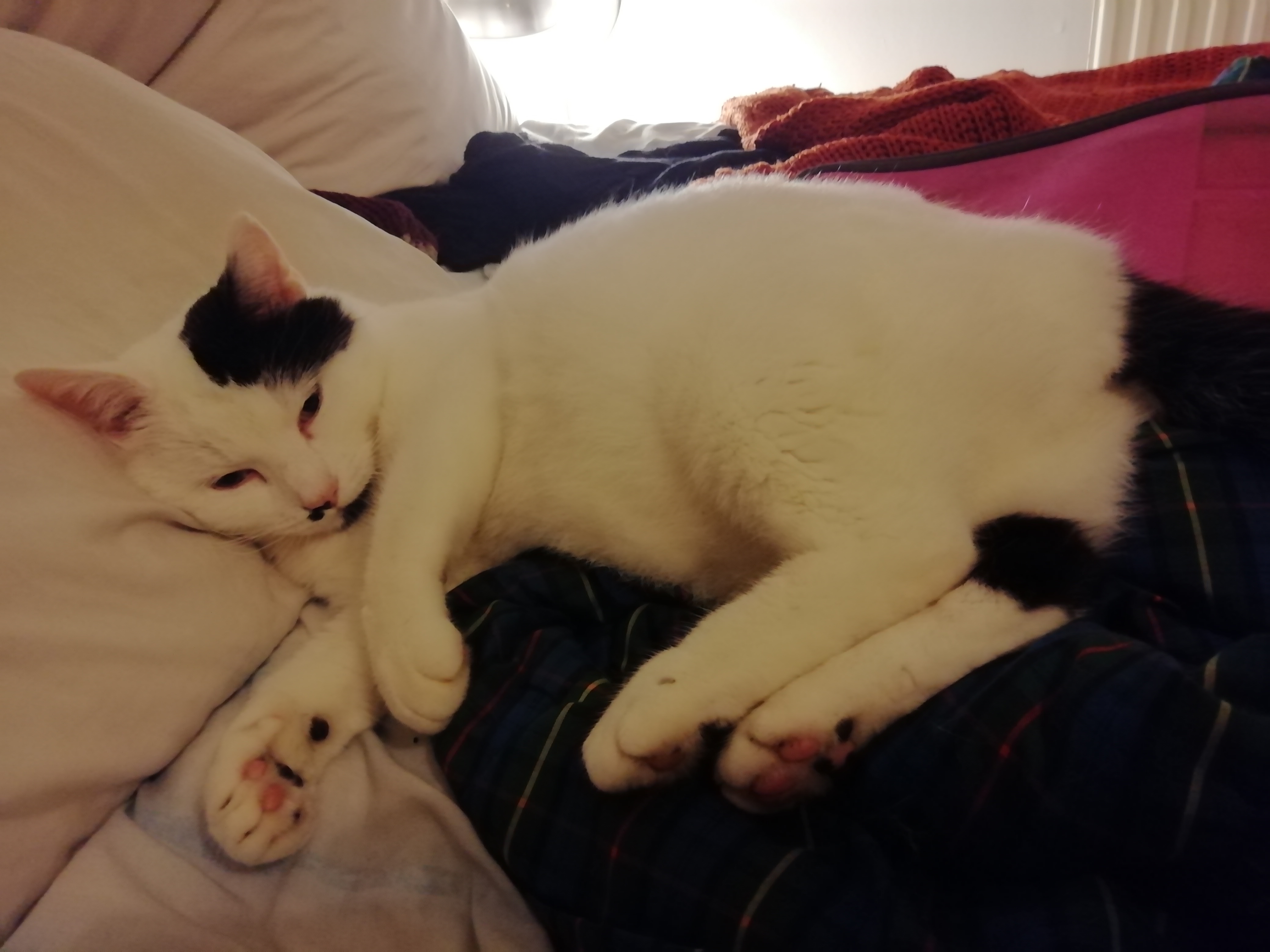 In need of a home
Egg is mostly white with a few black patches and around one to two years old.
Egg, known to his fosterer Alison as Eggy is a likable friendly chap.
He would be a bit shy at first until he got to know you but then he would snuggle up close and would roll over for his tummy to be tickled.
He enjoys going into Alison's garden as he has been with her for a few weeks now but never goes far, as he needs to know that he can go back inside quickly if he gets nervous.
He also enjoys night times with Alison as they have cuddles at bedtime so is not upset about having to share his bed with her.