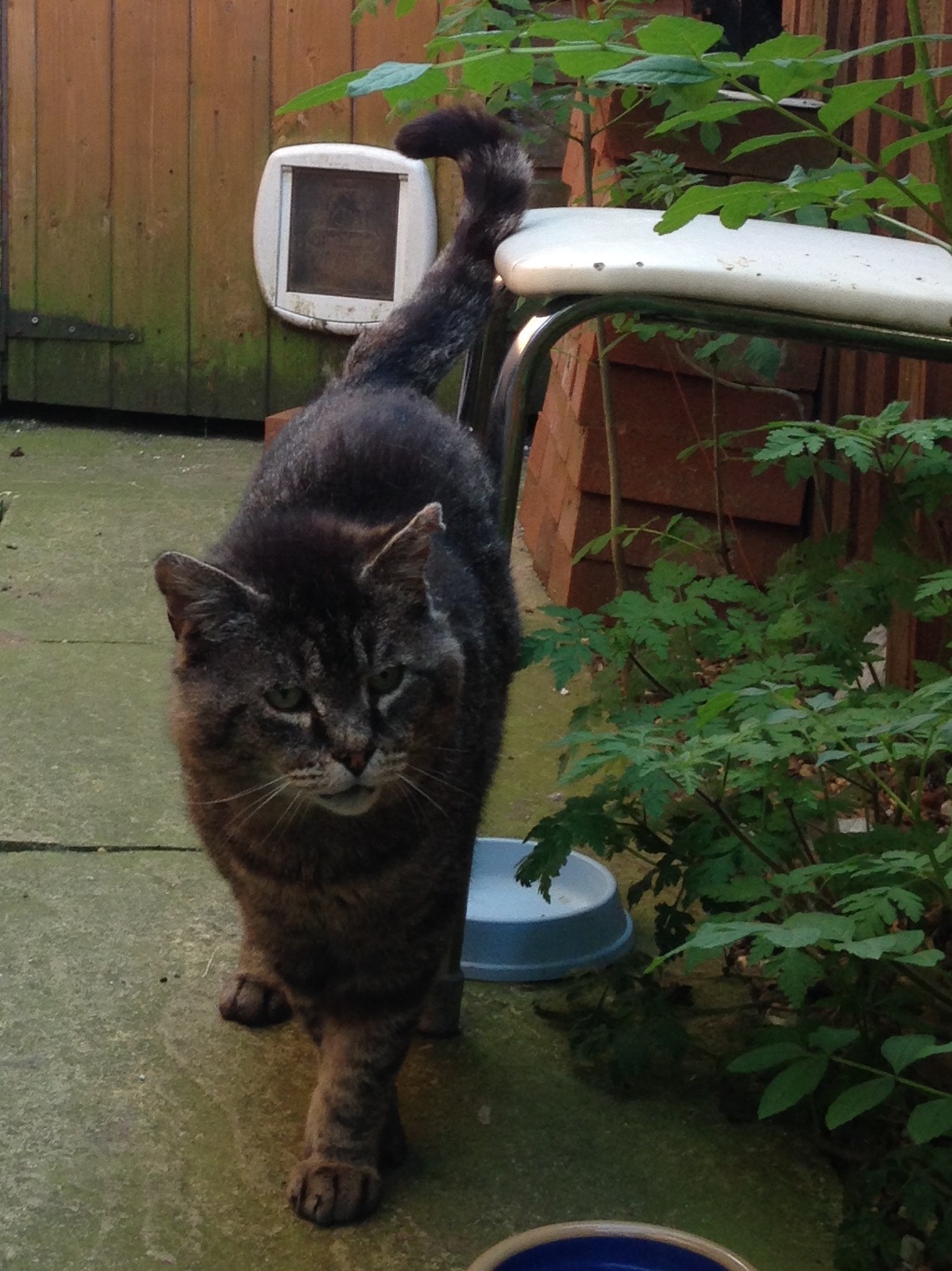 In need of a home
Dude is a mature tabby male about 8 years old that had been a stray over the allotments for a good few years. He was rescued when his feeder made contact with us to say he is not able to eat and keeps pawing his mouth.
It turned out poor Dude had a bone stuck in the roof of his mouth that was fast becoming infected, we do not know how long he had been like this but he is a lucky boy as he is now in our care and retired from his allotment duties for good and having to deal with very cold winters and hot summers.
Although a slow start to his rehabilitation, he is now much more friendly but still a bit nervous if he doesn't know you.  He rubs against the chair leg when food comes and now comes forward for a stroke.
We hope he will turn out to be a nice cuddly bear who will like nothing better than a nice comfy sofa and two square meals a day.
Any offers for this Bruto would be much appreciated but it will take a bit of time and patience if anyone would like a project?