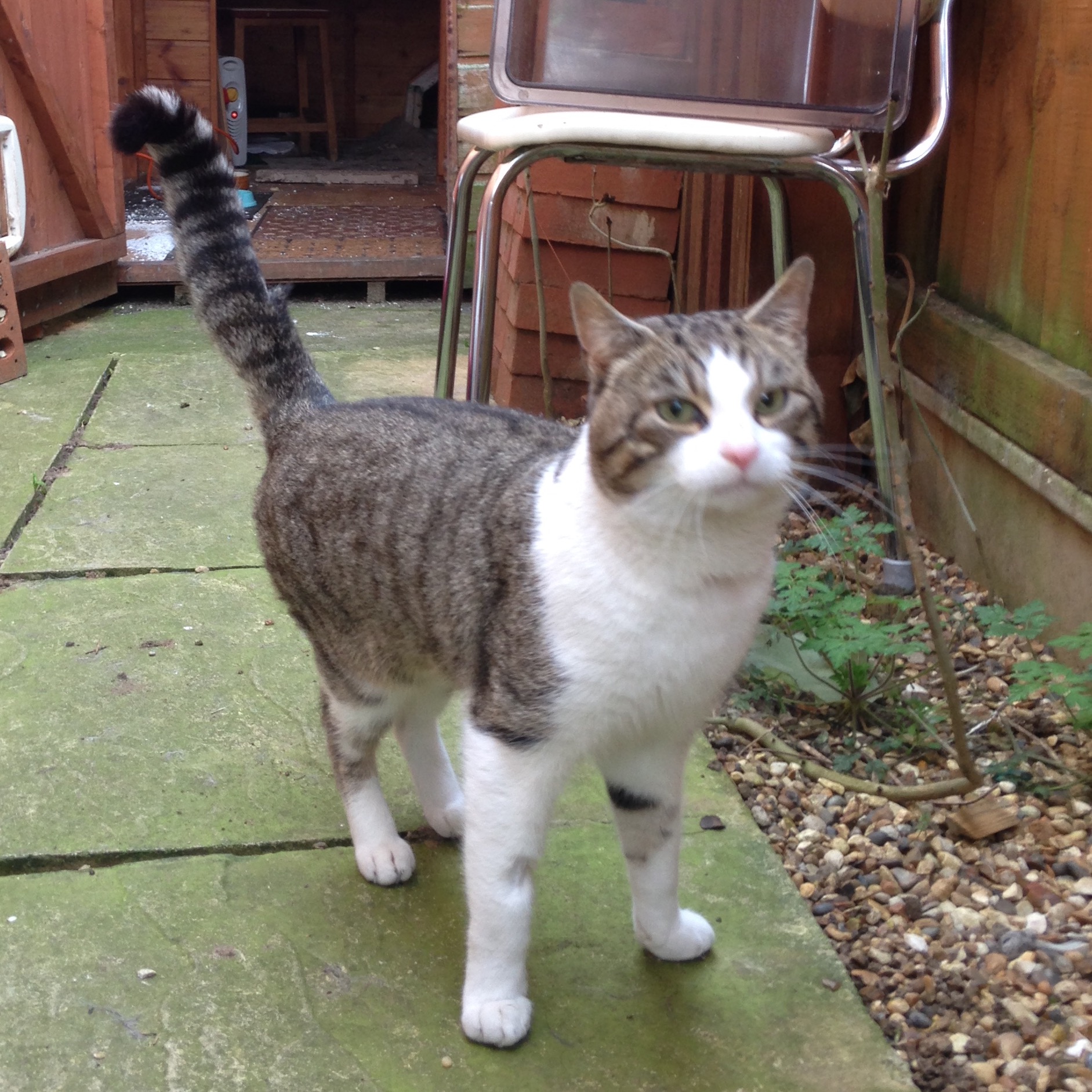 Re-homed
Ziggy is a fairly large very friendly male cat who is about three years old.
He would make an ideal pet for a family as he loves attention and playing around and of course his food.
He would we think also get on ok with another cat as he is with another foster cat already and there has been no major problems.