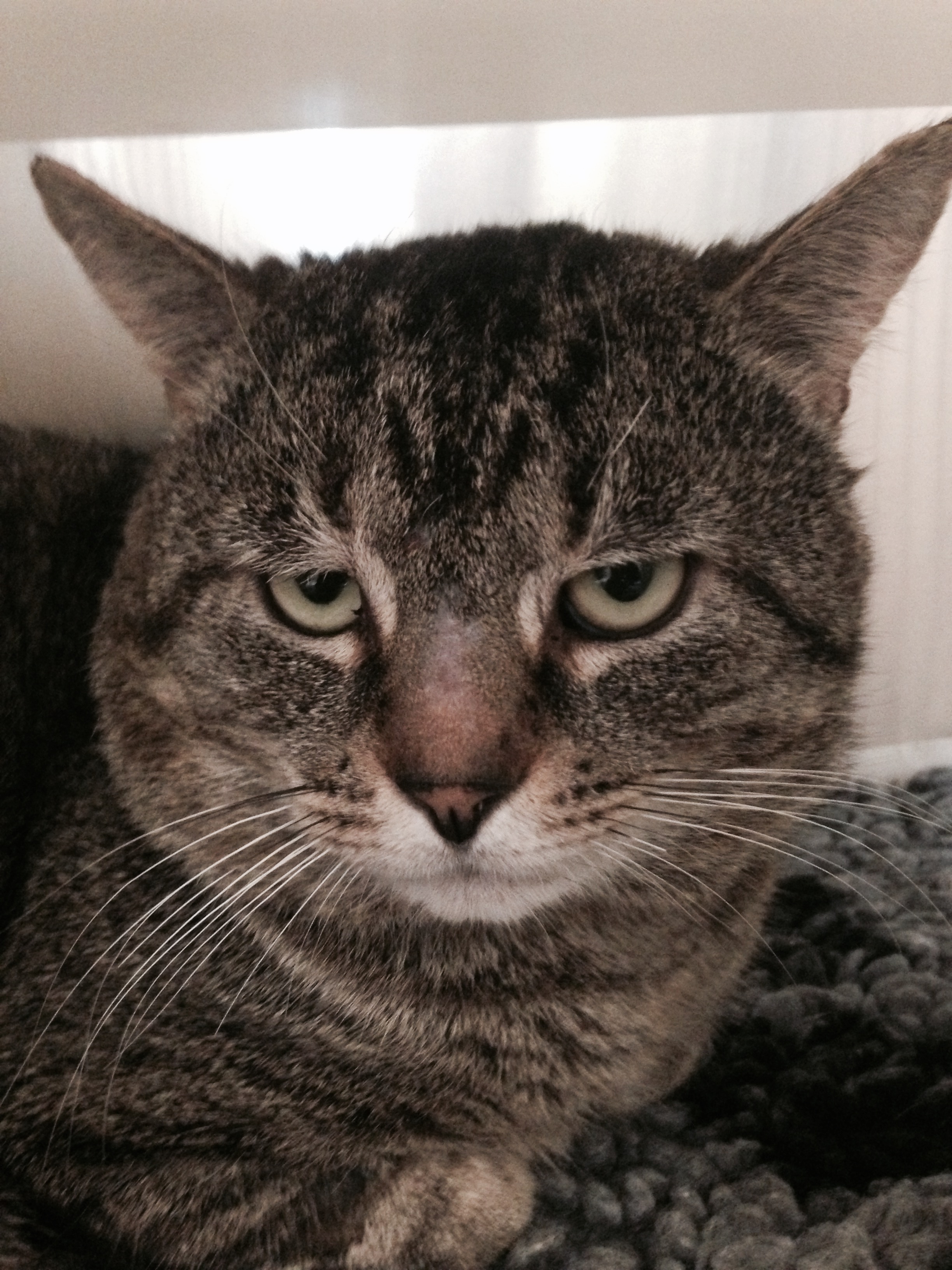 FIV+ In need of a home
Fergal was not too happy being disturbed from his sleep to have his photo taken so he looks rather grumpy, but he is no grump.
He is an extremely friendly loving big tom cat who has tested FIV+.
He is about three years old and would make a lovely addition to any family.