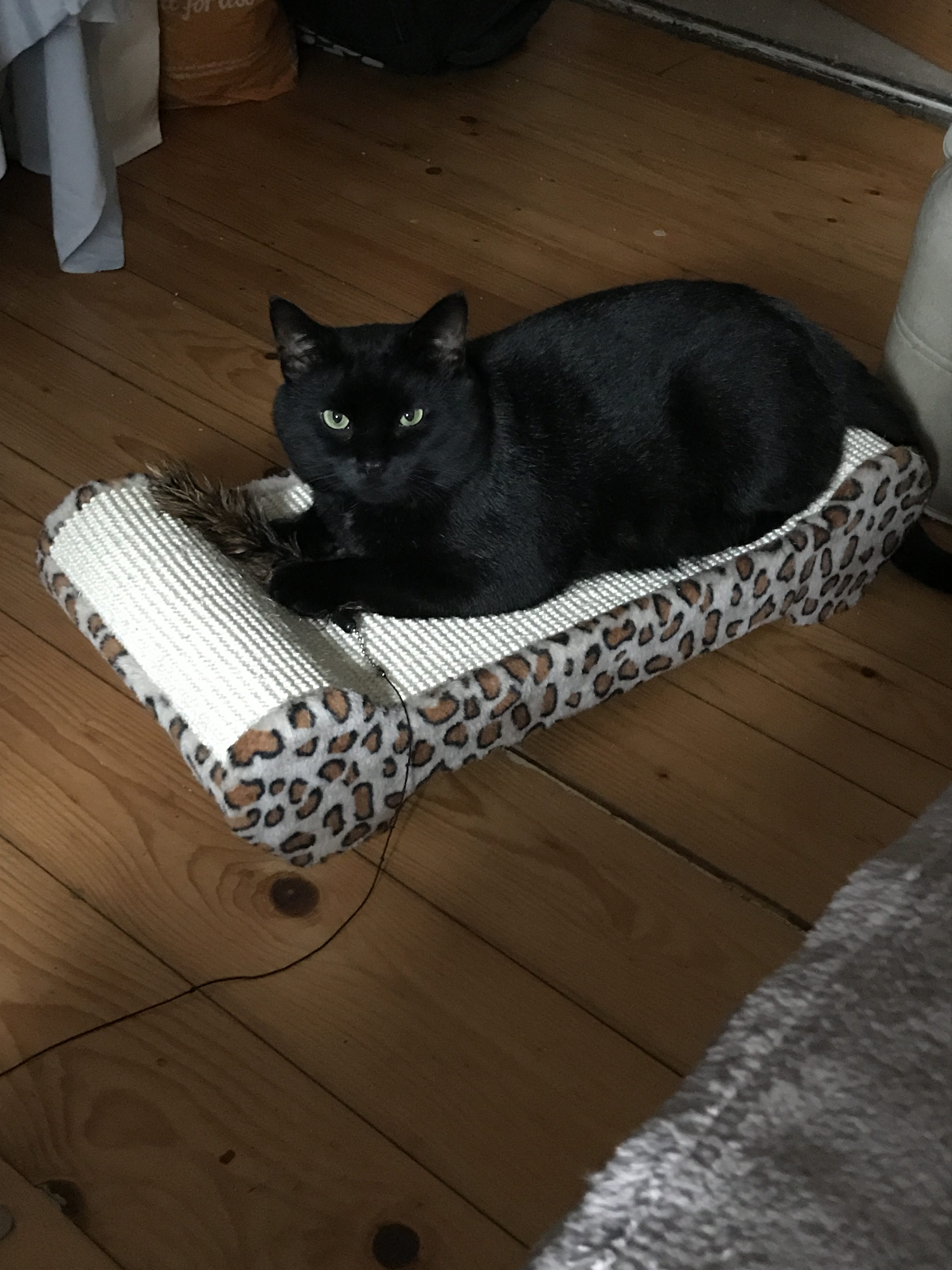 In need of a home
Robbie is a fairly large very friendly Black male cat who is about 18 months old old.
He loves attention and playing around and of course his food.
Is full of mischief and always ready for a chase with anything that moves.
He is also ok to be picked up and likes a cuddle but will be nervous until he settles in.
Would make an ideal pet for a family but not with very young children and no other cats.