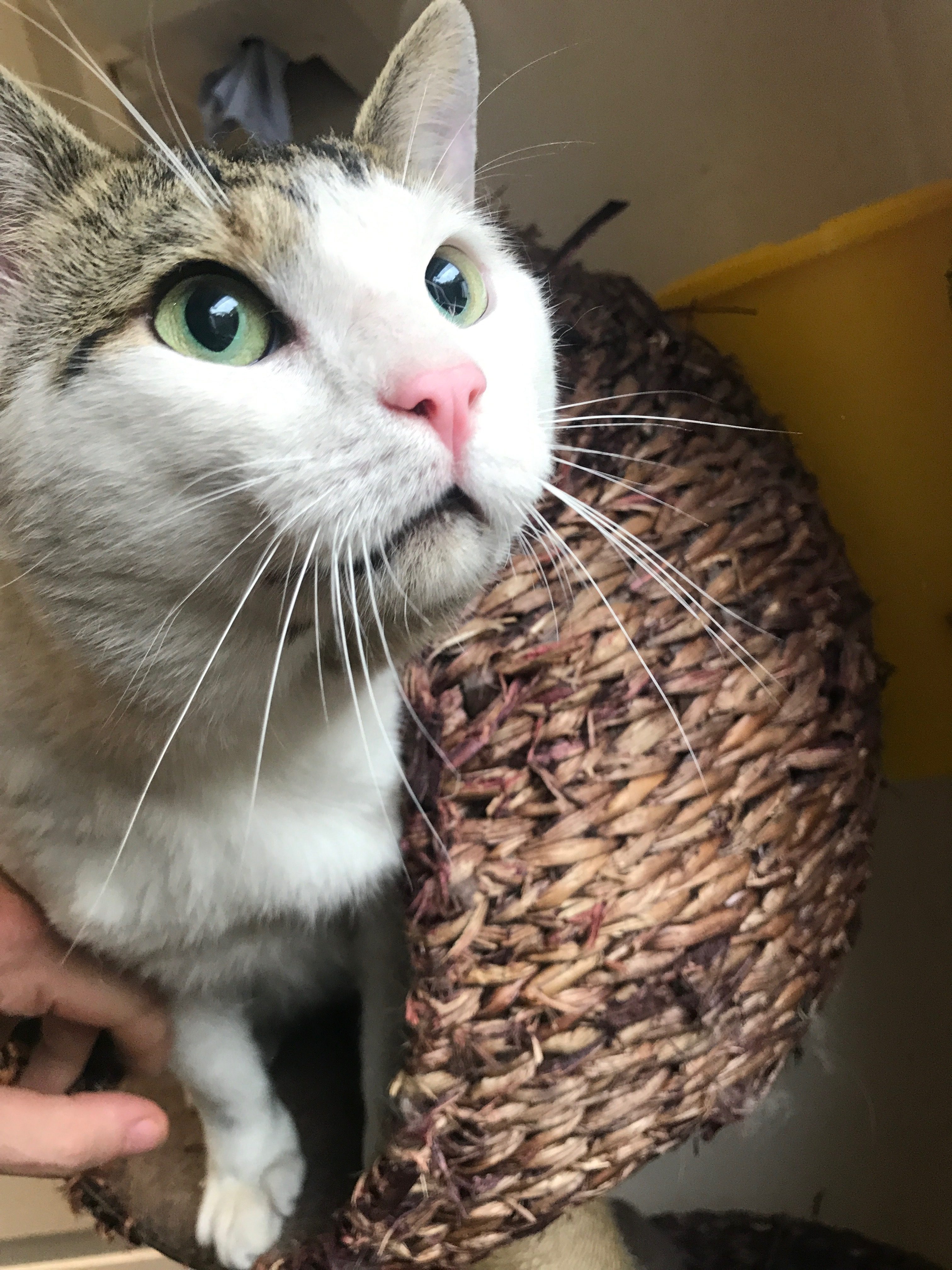 In need of a home
This very handsome boy who is very friendly and loves a cuddle has tested FIV positive.
A great shame and all due to people not neutering their cats who then wander off and become strays that we end up picking up from the streets.
He is mostly white with a few tabby patches here and there and around two years of age.
He is such a lovely boy, so anyone who wants a beautiful cat with a nature to match should not miss out on this special lad.