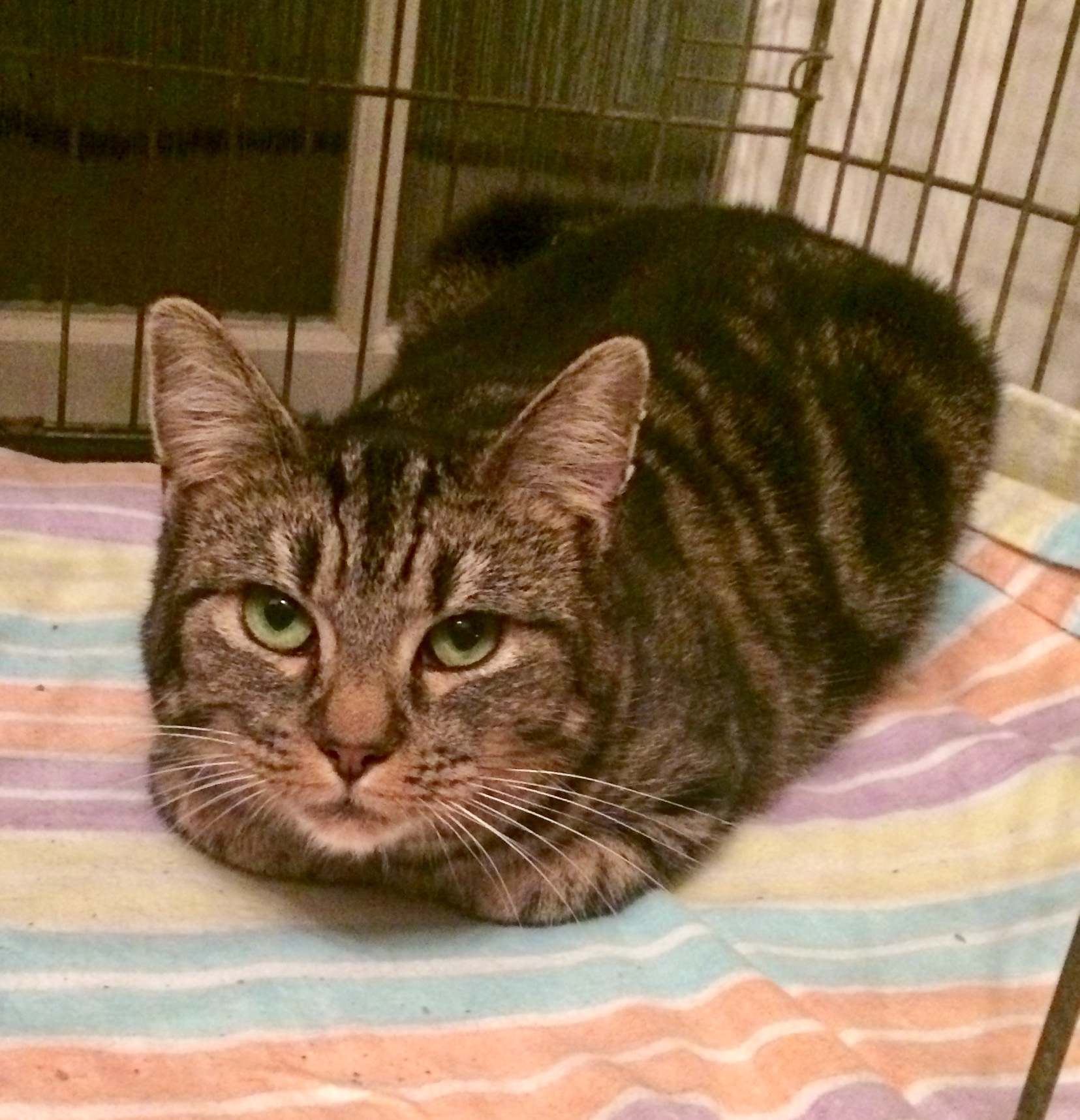 In need of a home
Honey is a beautiful Tabby female who is two years old. She has had a hard short life living rough in a back garden and has lost the end part of her tail.
We are now looking for an indoor home for this little cat so she will have no more worries or terrifying experiences to deal with.
She has responded well to her foster mum and has shown to be very affectionate so we are sure that with the right owners and time spent with her she would settle into a loving home again.
She will be shy at first but if you are patient with her she will make a lovely pet. We do not think she would be suitable for children.