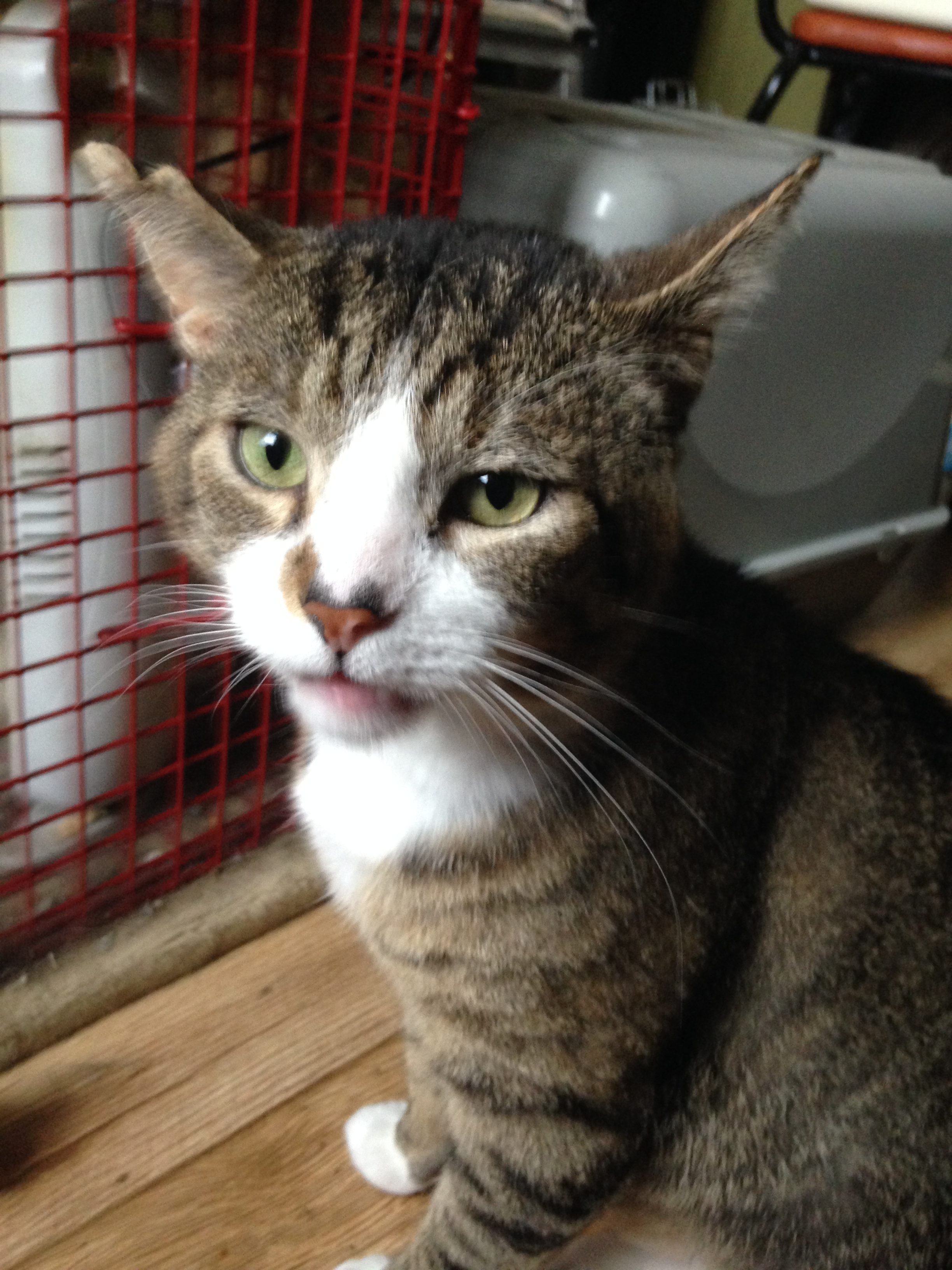 In need of a home
Clarence is a large tabby and white cat about 3-4 years old.  He will need a garden so he can go out and do cat things.
You can see by his ears he has had a few fisti-cuffs and is lucky to have tested negative for the FIV virus.
He is still full of cattitude and can be a bit feisty at first but underneath all this there is a nice cat waiting to come out.
To the right people who understand cats like Clarence, that he has had a difficult past, he now needs the chance of a happy future.
Could you be the person who could turn him around and change his life?